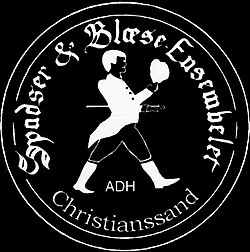 Som Christianssands stolthet siden 1974 kan vi love deg en unik opplevelse i et unikt orkester. Musikalsk  er vi i en egen klasse, og vi blir leid inn ved både offentlige og private arrangementer.
Kan du ikke spille noen instrumenter?
Fortvil ikke, Blæsener for alle!  Man trenger ikke kunne spille et instrument eller være det minste musikalsk for å bli medlem av Blæsen. For dette orkesteret har også en populær ikke-spillende divisjon som er med å lage show og ablegøyer når vi fremfører!
Sosialt og Morro!
I tillegg til spilling og ablegøyer har vi fokus på det sosiale, der vi arrangerer en rekke sammenkomster og arrangementer i løpet av året.
Stikk innom for et uforpliktende møte!
Vi har øvelse hver Onsdag kl. 18-20.30 på Stiften
(Bygg 20).
English:
The student orchestra is looking for new members! Blæsen promises a unique experience in a unique orchestra. Don't know how to play any instruments? Fear not, Blæsenis for everyone! You don't need to play any instrument or even be the least bit melodic to be a member. Because we have a non-instrumental division which' sole purpose is to entertain spectators while the orchestra performs! We also hold social gatherings and activities.
Rehearsals every Wednesday 6 – 8 PM, Stiften (Campus building 20).
Drop by for an informal visit!
Kontakt/Contact:
Mobil: (+47) 46647984
Epost: blaesen74@hotmail.com Facebook: Spadser & Blæse-Ensembelet